Midwest Preferred Mutual

The mission of Midwest Preferred Mutual Insurance Company is to provide insurance protection for the owners of farms, homes and personal property in the state of Missouri for a reasonable price. This was the purpose for the founding of the company in 1893 and it will continue to be our goal into the future. We have the authority by state law (Chapter 380) and our articles of incorporation to operate throughout the state of Missouri.

Traveler's

Farm and ranch owners have a different lifestyle than other businesses, which translates into unique insurance needs. Traditional coverage may not adequately respond to those needs. Travelers Agribusiness can help insure this special way of life for virtually all farms and ranches, including large commercial growers, packers, equine and dairy. Our agents will work with you to design the appropriate coverage at the appropriate price. Travelers customers can expect excellent service from our dedicated Agribusiness underwriters, risk control specialists and claim handlers. As one of the largest longtime providers of agribusiness insurance, Travelers Agribusiness is in-synch with customer needs, while providing competively priced programs for farms, ranches and large commercial growers of agricultural products.We don't just insure the tractor, we insure a way of life.

Grinnell Mutual

Our Farm-Guard® policy has been protecting farmers and ranchers like you for the past 40 years. Available from your farm or county mutual, it was one of the first farm liability insurance policies on the market.  Farm-Guard is there to protect you should an accident, injuries, or claims of negligence arise as a result of your farming operations.

QBE

Since QBE first established a North American presence in 1991, we've focused on diversification, superior product offerings and unparallel customer service to excel in the market.

QBE's Americas Division produced $4 billion in gross written premium in 2009 and an 89.7 combined operating ratio. QBE Insurance companies are rated "A" (Excellent) by A.M. Best and "A+" by Standard and Poor's.

Headquartered in New York, QBE the Americas conducts business through various property and casualty insurance subsidiaries. Our targeted, regional approach helps us provide niche products and tailored coverages serviced by local offices and support staffs who are experts in their areas.

North Missouri Mutual

Freistatt

Cain Insurance Agency, L.L.C.

1401 N. US Highway 65          Carrollton, MO 64633

Phone: (660) 542-0104          Fax: (660) 542-0173          Email: CainIns@att.net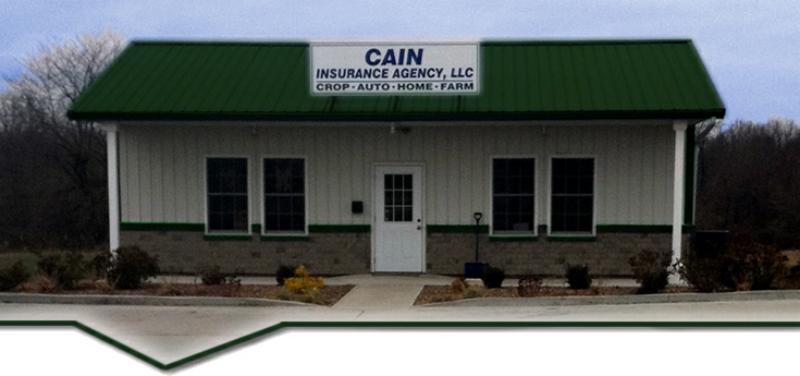 Cain Insurance Agency, L.L.C.